The Final Audio Design Sonorous VI (Closed Back Over Ear Headphones)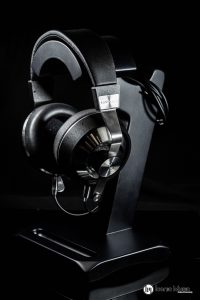 "the Hope VI providing rich intimate detailed sound that is just different from anything I have heard before.  The sound is super smooth, so smooth that it's almost hard to describe comparatively. There is a massive amount of soundstage and instrument separation and imaging is all excellent 10/10" 
PACKAGING & CONTENTS.
The packaging (style and quality) as well as the accessories provided along with the Sonorous VI's, are identical good quality
SPECIFICATIONS.
Headphone Type: Over Ear
Cable: Removable single stereo 3.5mm jack to dual mono 3.5mm jack (each cup has separate inputs for left and right channels) with a twist lock connection
Driver Size: 50mm
Driver Type: Dynamic driver and proprietary balanced armature driver hybrid combination.
Earcup Design: Closed back with replaceable pads
Frequency Response: 20-35,000 Hz
Impedance: 8 Ohm
Signal to Noise Ratio (SNR): 105 dB
Weight: 480g (this is just the headphones and the cable adds 40g)
All connector pins are gold plated with a 4.5mm long, 5.5mm diameter black plastic spacers between the pin and the jacket to aid with the fit on mobile devices especially those used within cases.
The connector jackets are made from aluminium with a mirrored silver finish and somewhat resemble the style of a reversed bullet casing with the main body, measuring 8.9mm in diameter tapering to 6.5mm at the rear where the cable exits the rear of the housing.
HEADPHONE BUILD QUALITY
Thankfully, these pads are easily replaceable, replacements, however, are far from cheap at just shy of forty pounds a pair.
FIT, ISOLATION, LEAKAGE & COMFORT.
To be honest, I am not expecting the Sonorous VI's to perform much different to the III's in this section as the frame design, size and construction, with the exception of a couple of plastic panels being replaced with stainless steel, is the same. One area they differ is weight.
With the Sonorous VI's they are every bit as comfortable as the III's and other